Next morning, Debbie woke up at noon! had ice cream to hold her over.
Then headed to Nick's house AGAIN (she's shameless)
She talks to Nick about maybe throwing a party
Debbie and Holly chat and become friends
When Holly goes to sleep, Debbie makes her move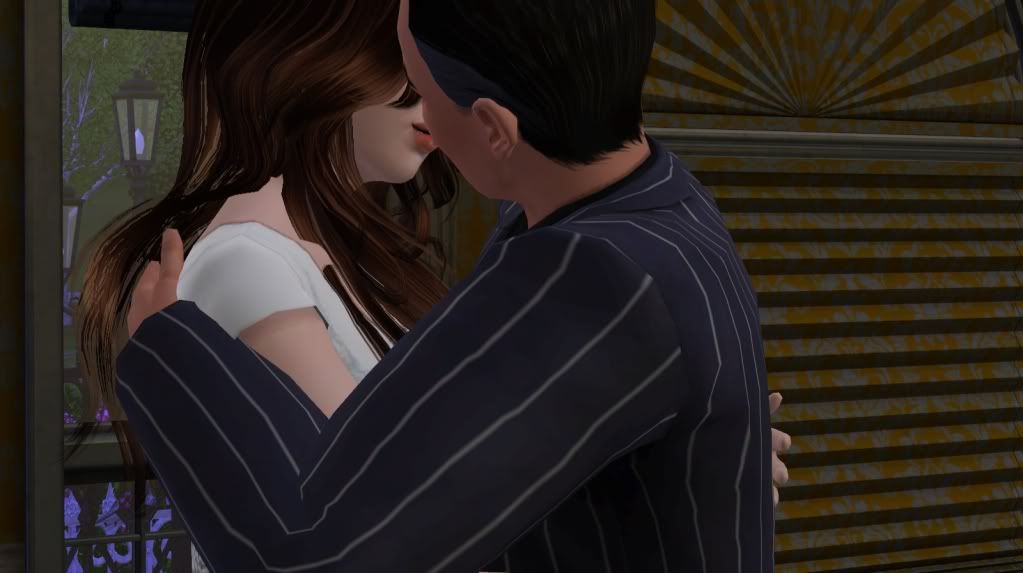 Goes down on one knee for the proposal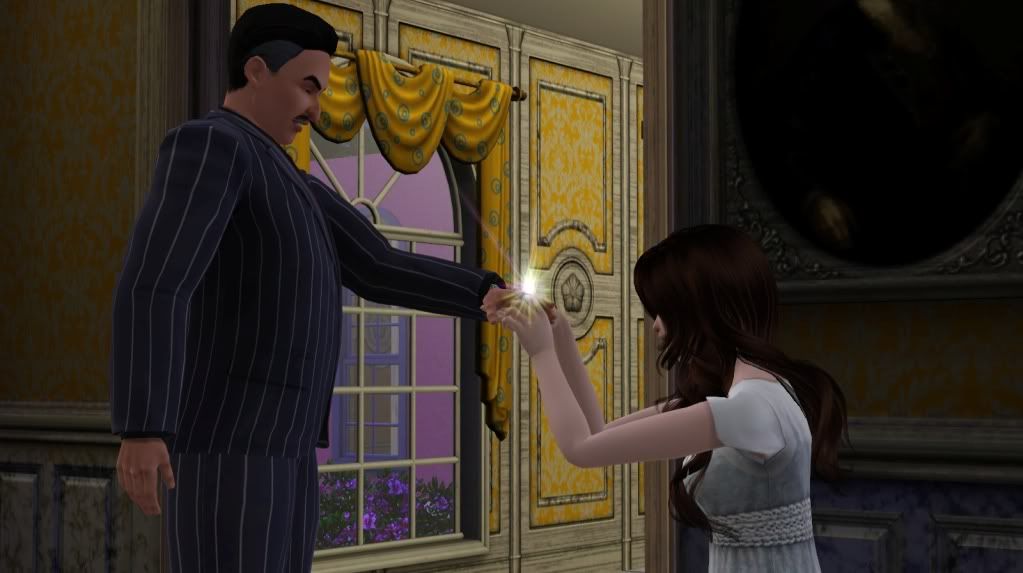 And spends her first night in luxury!
With bills needing to get paid, she talks Nick into a private wedding after their Bistro brunch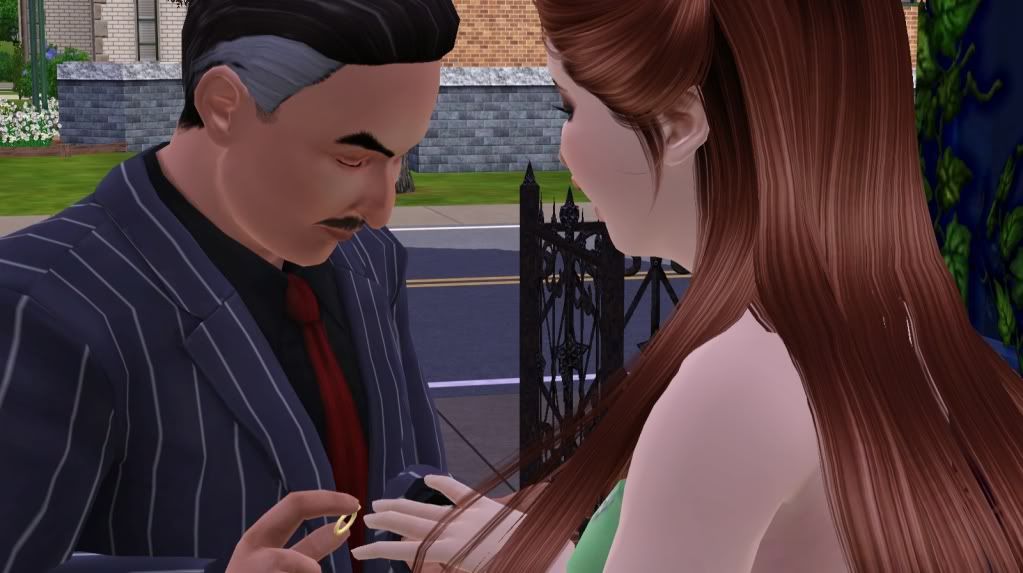 They had home for the obligatory woohoo
With that over, Debbie calls up Nick's RICH friends for a party
Oops! Debbie accidentally locked Nick in the bedroom.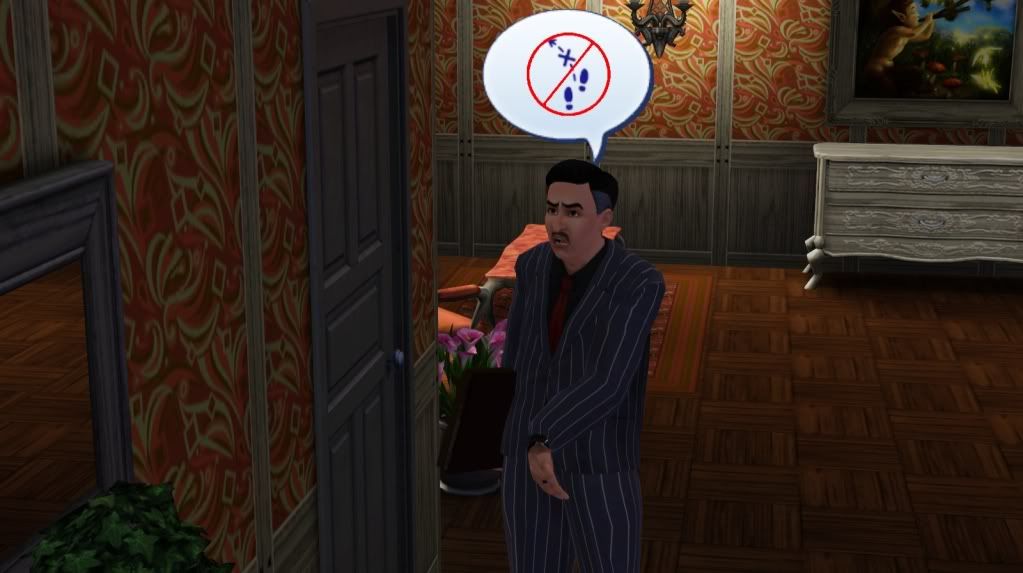 She spends the day doing nothing! First a hot lunch
Then a dip in the pool
And a nap in the lounge chair
She even had Zelda come over to her new place for coffee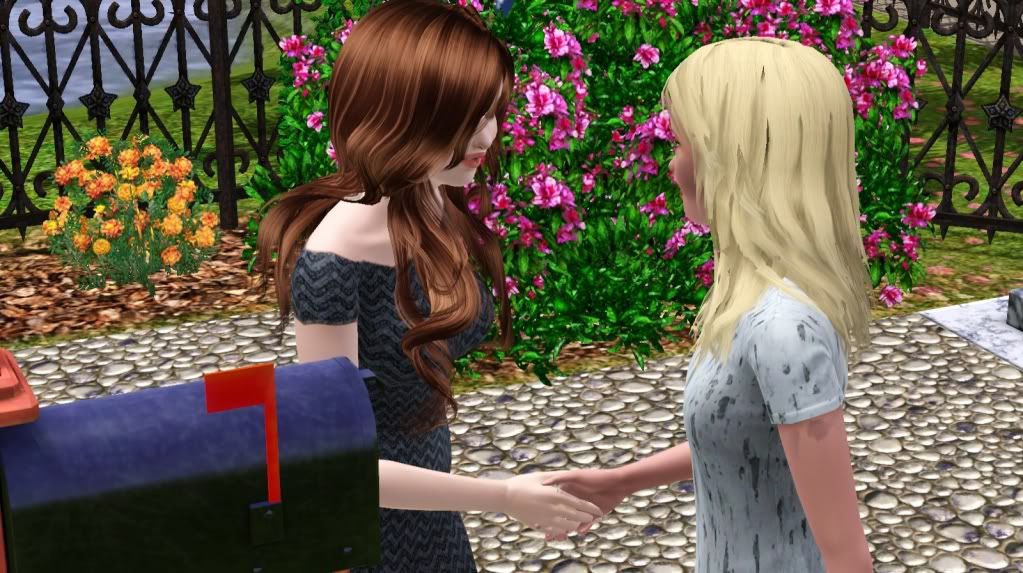 While Nick spent the day locked in their room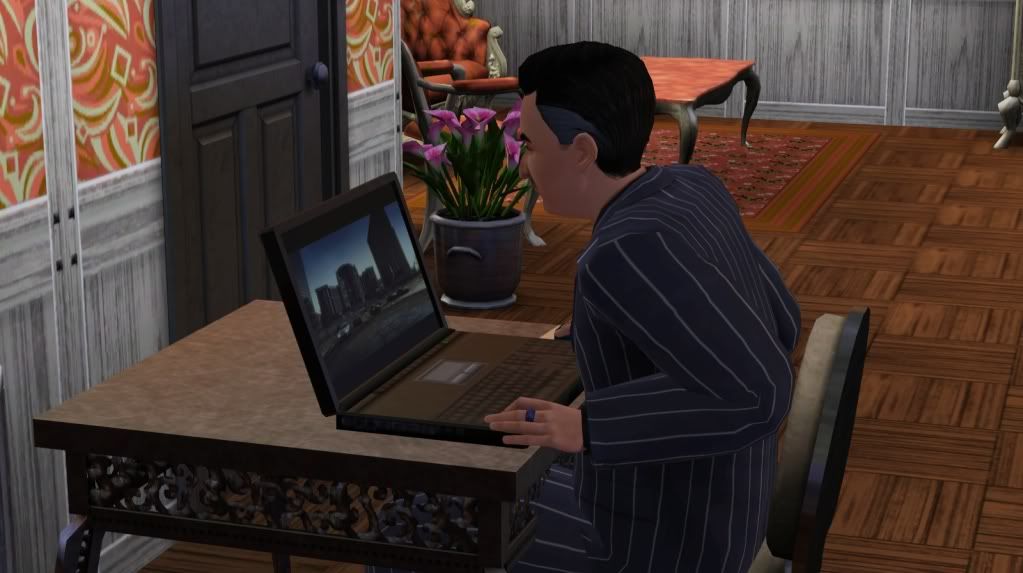 Debbie, who is avoiding the bedroom, grabs another cup of coffee to keep her awake for the party!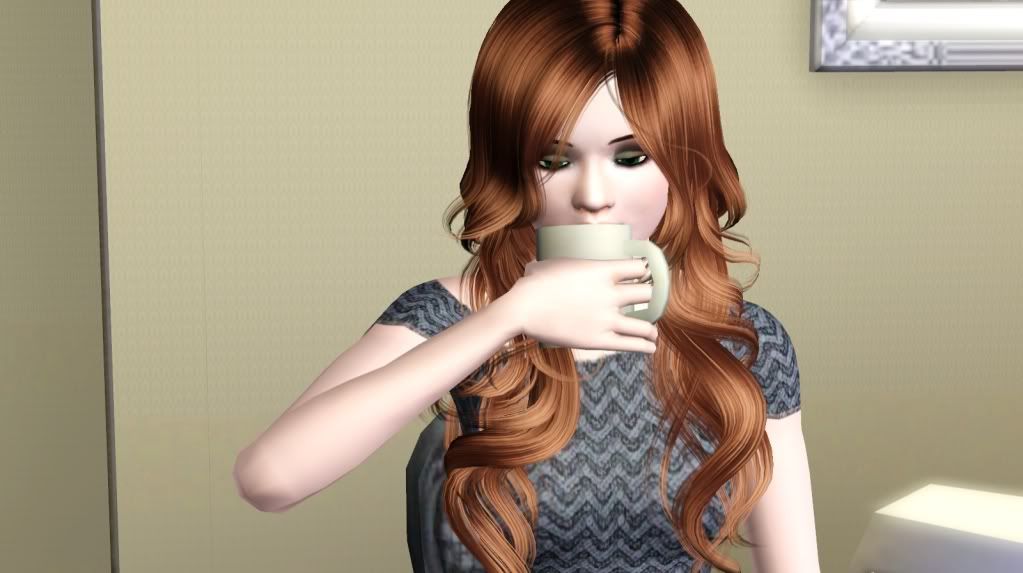 A quick check on Nick reveals that he had 3 apples stashed in his bag from Holly when she moved out. Debbie quickly confiscates those and locks the door back.
A handsome man by the name of Gunther is the first to arrive for her party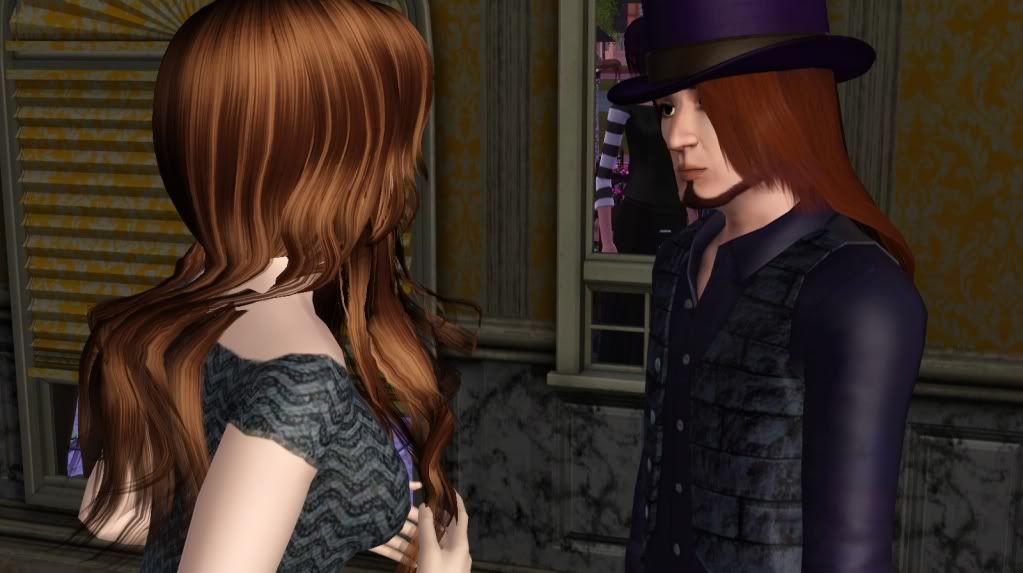 Future Husband Shot
Debbie meets Geoffrey and learns he lives across the way and is NOT a friend of Nick's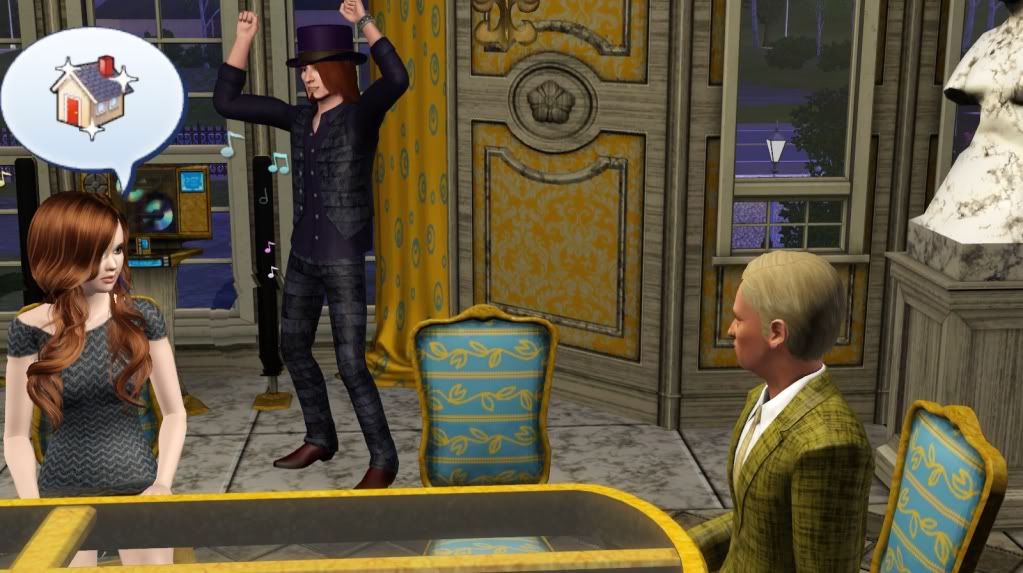 Target # 2 ... acquired!
Target # 3 ... in the bag, baby!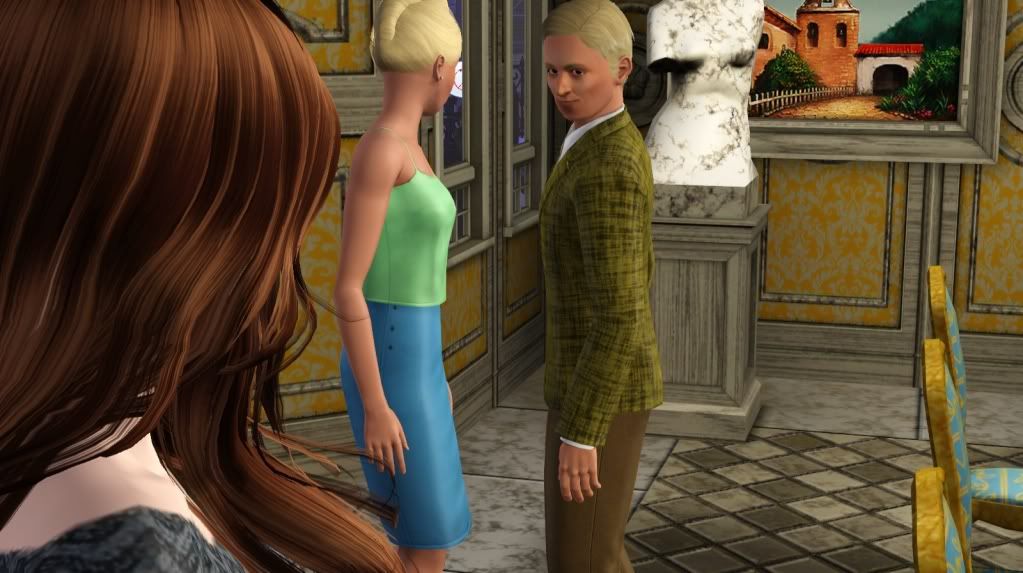 So much money, so little time!
Nick, you protest-eth too much! (Debbie takes a nap on the couch downstairs)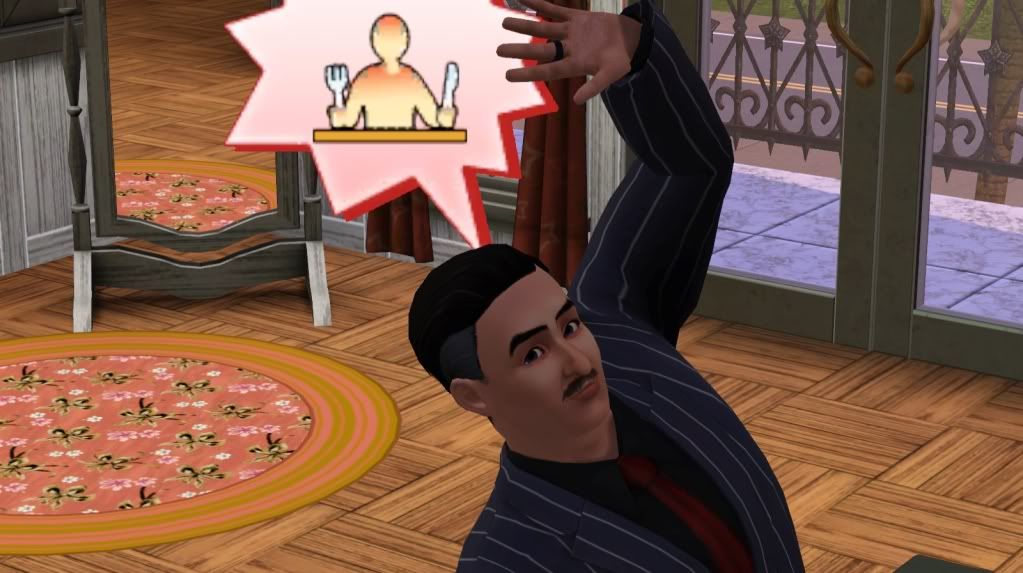 The next day she takes a ride into town for some brunch at the diner (in her husband's car)
"Oh what a coincidence to see you here, Geoffrey." (NOT!)
She offers to buy him lunch(This guy always be giving her the eye)
He suggests a trip to the new place on the outskirts of town (he be checkin her merchandise!)
He quickly changes their little outing into a date by offering Debbie some flowers
Since her Husband is still technically alive, she started to distance herself from Geoffrey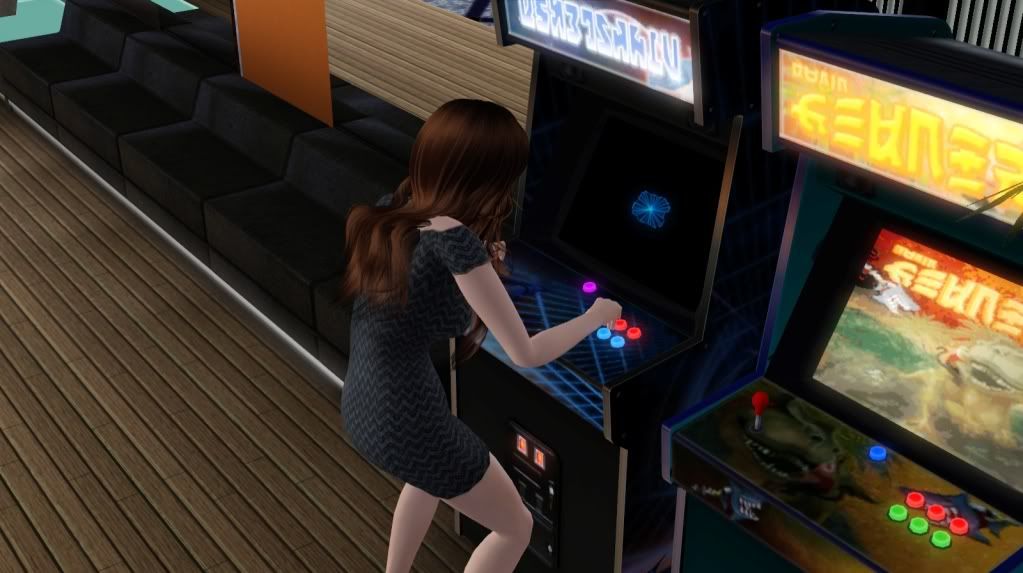 A call from Nancy scares her into ending the date (although he did say he had a great time)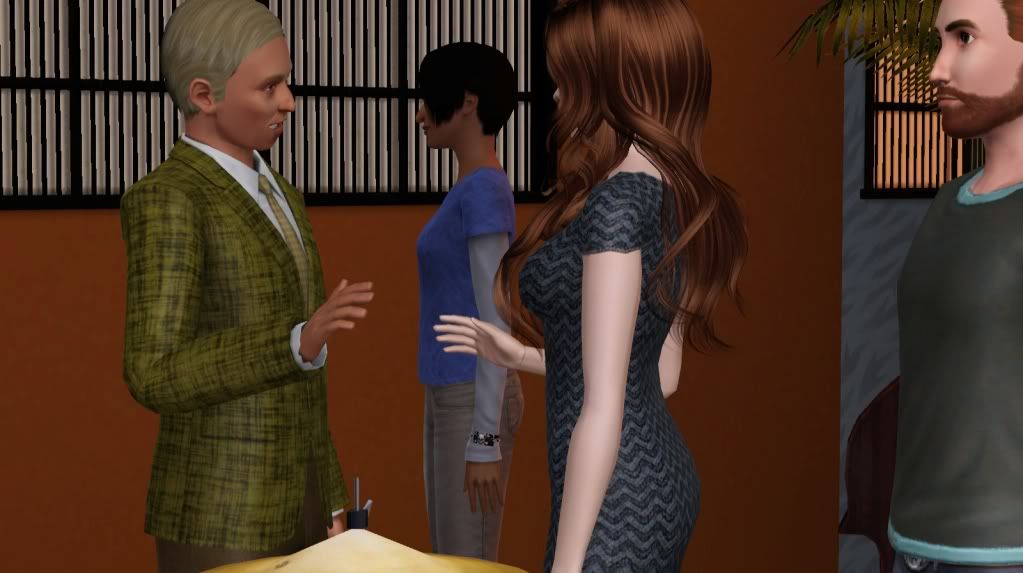 During the ruckus
Deb rolled the wish to brawl. Wish Granted!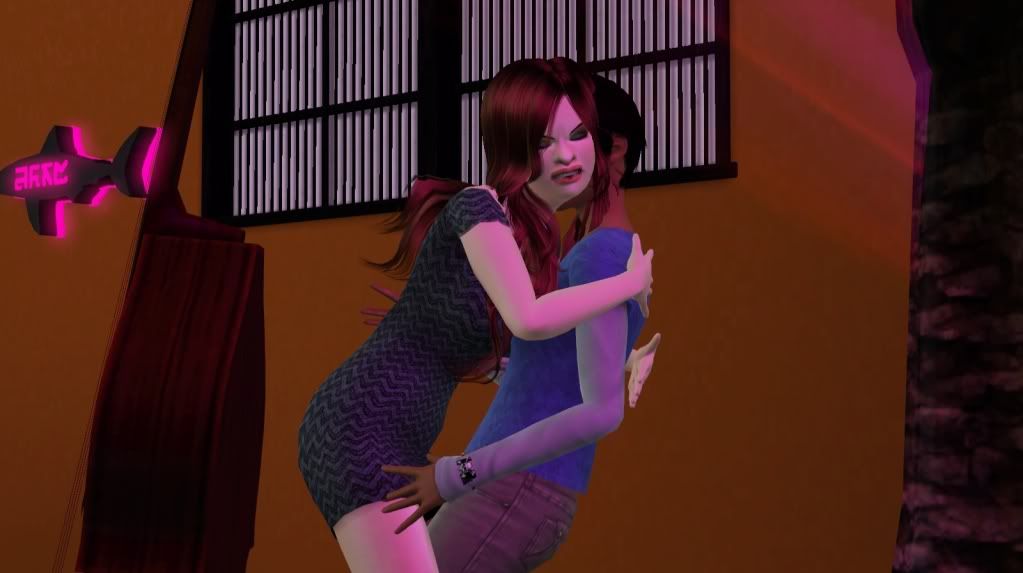 Although she lost, she was able to make a smooth recovery
the two headed to the bar for a drink (and guess who should walk in?)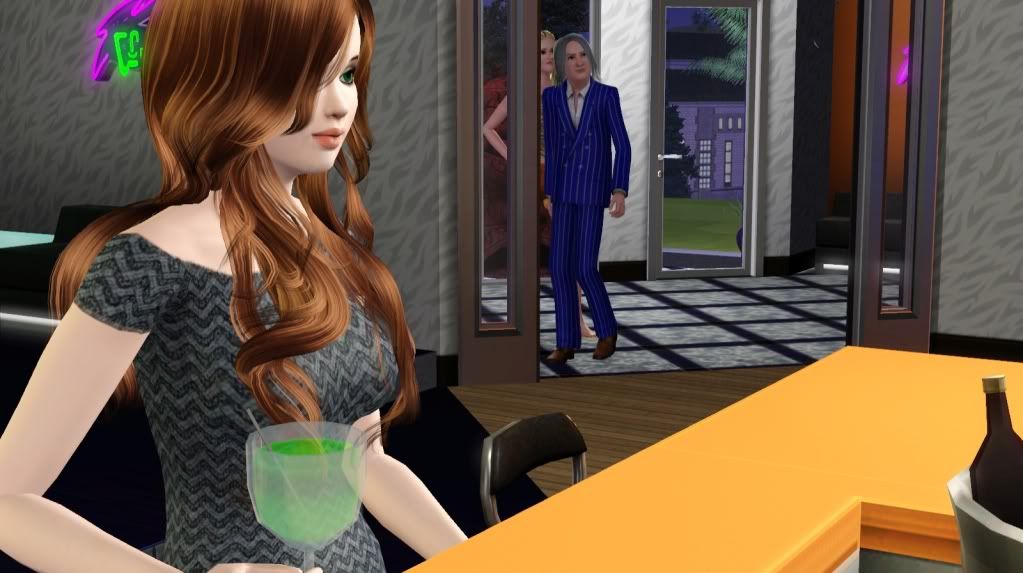 After a flirtatious greeting that earned her Gunther's friendship...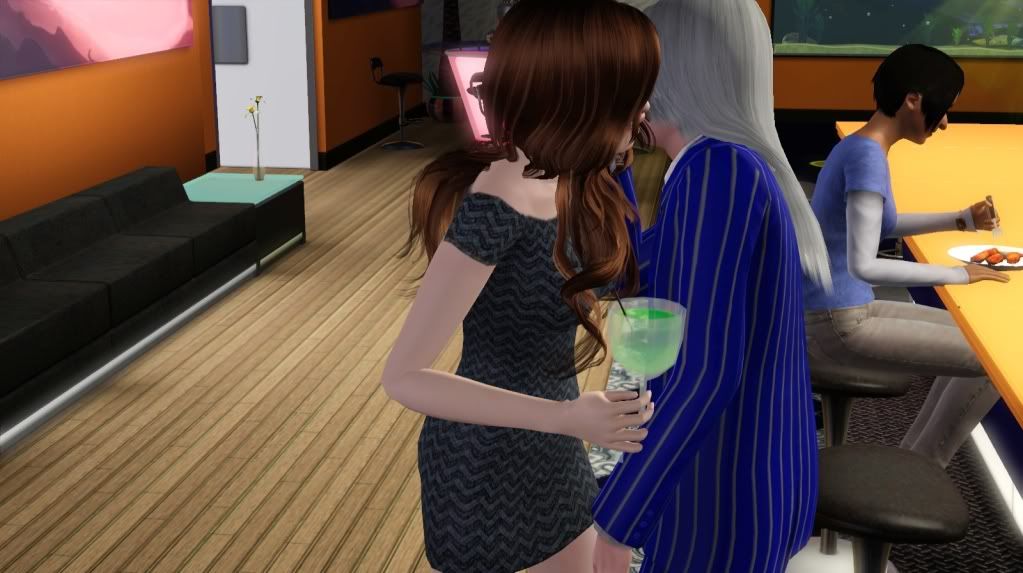 ... she skipped off to the restroom for some gossip with her bestie, Zelda Mae.
Debbie lingered a while. Had some onion rings and chatted more with Zelda.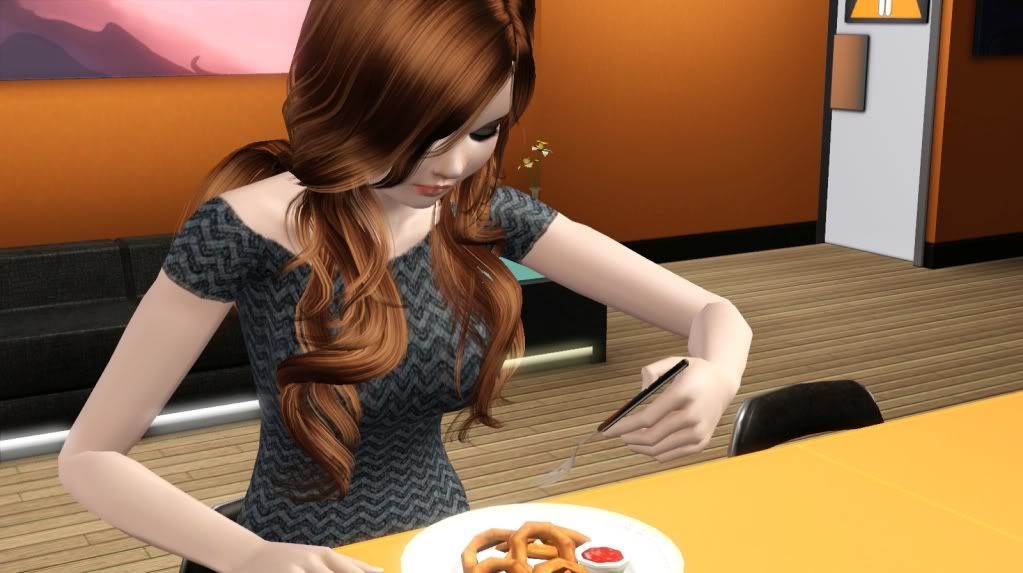 But she knew she had to go home and get some sleep or she ran the risk of passing out. What will Nick's reaction be?!